Computer Vision
ECE5470 Course Web Site


This course is concerned with the computer acquisition and analysis of image data. Computer vision is the construction of explicit meaningful descriptions of a physical object from images. This course focuses on descriptions of objects at three levels of abstraction: Segmented imagesimages organized into subimages that are likely to correspond to interesting objects, Geometric structuresquantitative models of image and world structures, and relational structurescomplex symbolic descriptions of images and world structures. Basic established techniques for image processing and feature extraction are covered in lectures; topics include: image formation, edge detection, region growing and shape description. The higher level more experimental image analysis techniques are covered by selected presentations and projects. One of the course requirements is a project that will require some computer programming. (Syllabus)
Computer Analysis of Biomedical Images
ECE5780 Course Web Site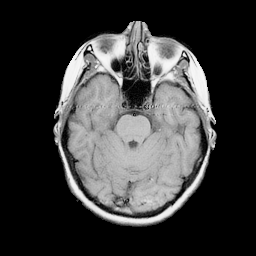 A variety of powerful imaging modalities with attending computer image processing methods are available for the evaluation of health and the detection of disease. This course will focus on the quantitative analysis of these images and Computer Aided Diagnosis (CAD); that is, the automatic identification and classification of abnormalities by the computer. The confluence of new technology providing more and higher resolution images together with policies for providing low cost noninvasive diagnostic methods is producing an imperative for the development of CAD. Commercial CAD systems for cell analysis and mammography diagnosis are currently available and many more applications are in development.
This course is open to students with either a biology, computer science, or engineering background. There are no explicit prerequisites for the course; the appropriate background will be discussed at the first class meeting. The course will provide the necessary background on the imaging modalities, the medical issues, and the computer algorithms for image analysis.
Biomedical image analysis extends conventional computer vision methods in novel directions. Traditional computer vision methods have their foundation in industrial vision applications where the primary modality is the lens based video camera that provides two-dimensional projection images of a three-dimensional scene. However, many biomedical image modalities such as MR, CT, ultrasound, and light microscopy, have the ability to directly acquire true three-dimensional images. Consequently, three-dimensional (and four-dimensional with time) computer vision algorithms will be studied in detail.